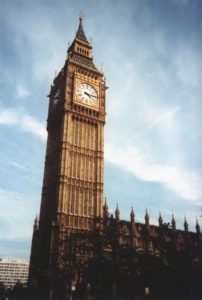 If 188,000 people in just two states had voted for Hilary Clinton rather than for a third-party candidate in the recent US elections, she would be President right now. And if just 1% of the people who chose not to vote at all had voted, she would have won by a landslide.
In the UK, just 98,000 people in 40 constituencies gave the Tories their slim majority at the last election and it only takes this many people to put an end to Tory rule in the UK.
The General Election of 2015 was decided by fewer than 100,000 in just 40 constituencies. In Gower, if just 27 people had voted Labour rather than Green, the constituency would have remained Labour rather than going to the Conservatives. In Derby North, 41 people doing the same would have changed the result there. In Thurrock, if just 536 more Labour voters had turned out to vote at all, the constituency would likewise have gone to Labour rather than to the Conservatives.
This is the pattern repeated over and over in election after election, constituency after constituency, country after country. The Nazis became the largest party in the German Reichstag with only 37% of the vote in 1932 and were only able to take power the following year because the other parties would not work together to stop them. To paraphrase Edmund Burke, for evil to triumph, it is only necessary that good people do not vote strategically!
In 2015, the Conservatives won with 37% of the total votes cast. That was from a voter turnout of 66%, meaning that, in fact, only 24% of registered voters – and an even smaller percentage of total eligible voters – voted Conservative at the last election. The reason they won, and the reason political parties have been winning elections for decades, is that more of their supporters turned out to vote in key marginal constituencies than did the supporters of other parties and the opposition was split, giving Tories overall majorities in constituencies which would easily go to either Labour or LibDems if they, and the smaller parties, were not splitting the opposition vote.
Just to recap what happened at the 2015 election: the Conservatives did not appreciably increase their vote over the previous election. In fact Labour increased their share of votes by 1.5% while the Conservatives increased their vote by only 0.8%. What happened was that in 12 constituencies, a small number of people voting Green or Plaid Cymru meant Labour losing the seat to the Tories. In 15 constituencies, a slightly larger number of people voting Green or Labour gave a LibDem seat to the Tories. And in 13 other constituencies, an abnormally low turn-out in otherwise solid Labour strongholds gave the seat to the Tories.
Without those 40 constituencies going to the Conservatives at the last election, they would not have had a working majority in parliament, even with the LibDems as coalition partners. If Labour and the LibDems can win back those seats on 8th June, the Conservatives would be unable to form a government. That is short of saying that the Labour Party would be able to form a government, since they would gain only 25 seats on top of the 232 they got in 2015 (and the LibDems would gain another 15). Even with the support of 56 SNP, 3 Plaid Cymru and 1 Green, that would still leave Labour eight seats short of a working majority in parliament.
Perhaps if the Conservatives are unable to form a majority government even with LibDem support, the LibDems might be prepared to form a coalition with Labour and the other opposition parties. The Labour Party would undoubtedly prefer to govern without the LibDems, so we will look at where they could aim to win an additional eight seats.
To end Tory rule in the UK, we need only convince 98,000 people in 40 constituencies to vote differently – or to vote at all. For a Labour government supported by SNP, Plaid Cymru and Greens but not the LibDems would require convincing an additional 22,500 people in eight more constituencies. Neither of these goals are impossible.
4,879 people in 10 constituencies need to be convinced to vote Labour instead of Green if they want to remove their Tory MP:
1,067 in Bedford
690 in Brighton Kempton
378 in Bury North
165 in Croydon Central
41 in Derby North
27 in Gower
422 in Morley and Outwood
523 in Plymouth Sutton
730 in Telford
806 in Weaver Vale
2,374 people in two constituencies need to be convinced to vote Labour instead of Plaid Cymru if they want to remove their Tory MP:
2,137 in Cardiff North
237 in Vale of Clwyd
10,135 people in five constituencies need to be convinced to vote Lib Dem instead of Green if they want to remove their Tory MP:
3,833 in Bath
733 in Eastbourne
1,083 in Lewes
2,469 in St Ives
2,017 in Twickenham
45,373 people in ten constituencies need to be convinced to vote LibDem instead of Labour if they want to remove their Tory MP, because in these constituencies, the LibDem rather than Labour candidate has the best chance of beating the Tory:
4,914 in Berwick on Tweed
5,102 in Brecon and Radnor
6,453 in Cheadle
5,575 in Colchester
6,552 in Hazel Grove
2,834 in Kingston and Surbiton
5,241 in Portsmouth South
3,921 in Sutton and Cheam
1,495 in Thornbury and Yates
3,286 in Torbay
35,236 Labour supporters in thirteen constituencies who did not vote at the last election need to be convinced to vote this time (Labour) if they want to remove their Tory MP:

3,340 in Blackpool North
2,774 in Carlisle
4,270 in Dudley South
3,082 in Halesowen and Rowley
3,733 in Ipswich
1,443 in Lincoln
4,590 in Morecambe and Lunesdale
3,793 in Northampton South
1,925 in Peterborough
1,026 in Plymouth Moorview
2,316 in Southampton Itchen
536 in Thurrock
2,408 in Waverley
And for a Labour coalition government without the LibDems, we need to convince another 22,438 people in eight more constituencies to vote Labour who did not vote Labour (or at all) in the last election:
801 in Bolton West
2,412 in Corby
3,620 in Crewe and Nantwich
3,584 in Erewash
3,053 in Keighley
3,245 in Northampton North
2,750 in Warrington South
2,973 in Warwickshire North
To further strengthen a Labour coalition government, we would also want to remove Tory-supporting MPs in Northern Ireland, by convincing:
798 Greens in Dumfrieshire Clydesdale and Tweedale to vote SNP
530 Greens in Fermanagh and South Tyrone to vote Sinn Fein
3,837 SDLP voters in Upper Bann to vote Sinn Fein
2,597 Green, Sinn Fein and SDLP voters in Belfast East to vote Alliance
To be fair to Greens and Plaid Cymru, who would be giving up votes in up to 20 constituencies, Labour voters in two of their strongest constituencies could be urged to switch their votes to Green or Plaid Cymru to give each party one additional seat in parliament:
5,500 Labour voters in Bristol West to vote Green
229 Labour voters in Ynys Mon to vote Plaid Cymru
Assuming all other seats remain unchanged, which if of course a big assumption, the above results would give us a Labour government in coalition with, or with the working support of, the SNP, Greens and Plaid Cymru. This would radically alter the political landscape of the UK and put an immediate brake on the disastrous policies of the present government.
To achieve this will take sharply focused effort of many people from across the country, dedicated to seeing a Labour government under Jeremy Corbyn while also recognizing that this can only be achieved with cooperation from Green and Plaid Cymru voters – and from more progressive LibDems who do not want to see another Tory-LibDem coalition.
It may be a particularly hard sell to convince Labour voters in ten designated constituencies to vote LibDem, since voting LibDem is tantamount to voting Tory under present circumstances. However, by voting Labour in those constituencies, they are guaranteeing a Tory MP who will vote with the Tories. By voting LibDem, they can remove their Tory MP and at least with a LibDem MP, there is a chance they might vote against certain Tory legislation or even join a coalition with Labour if the circumstances are right.
The bottom line to all this is that in a first-past-the-post electoral system, with only two major parties realistically able to form a government, we can either vote strategically or we can let the Tories rule indefinitely. Surely, for those who believe in a different kind of society to the one which the Tories are giving us, voting strategically makes a lot more sense…